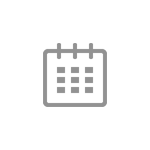 030111 Seeing-As: Perception and Imagination from Kant to Artificial Intelligence (Vernazzani)
-
Consider the visual experience of seeing Jastrow's figure either as a duck or as a rabbit. As Wittgenstein famously remarked, nothing has changed in the picture, and yet everything seems to have changed when you stop seeing it as a duck, and see it as a rabbit instead. Seeing-as episodes stretch far beyond bistable pictures and include also episodes of face and expression perception, object recognition, sign perception, and so on. According to P.F. Strawson's influential Kantian account, imagination and concepts are involved in shaping our seeing-as experiences. In this seminar, we will explore the imagination's and visual imagery's contribution to visual perceptual experience. We will begin with some classical texts, starting from Aristotle's on phantasia, Hume, Kant's doctrine of schematism, Wittgenstein, and Strawson, and then review some contemporary philosophical and scientific accounts, including recent work in Artificial Intelligence. | | | Reading suggestion: P.F. Strawson (1974) "Imagination and Perception" in his Freedom and Resentment and Other Essays (pp. 50-72). New York: Routledge.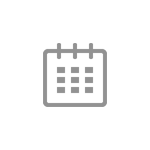 030090 Perplexities of Consciousness (Kammerer)
-
In this course, we will work through Eric Schwitzgebel's 2011 book: "Perplexities of Consciousness". The book draws on work in psychology and philosophy to argue that we know very little about our conscious experience – notably, because our capacity to introspect our own conscious experiences is deficient. Its main thesis is established through focusing on a set of provocative, concrete philosophical and scientific questions about ordinary conscious experience, such as: do we dream in colors, or in black and white? What exactly do we visually experience when we close our eyes? Do we have a permanent tactile conscious experience of our feet in our shoes even when we do not explicitly think about it? Etc. | | | Preliminary reference list: Schwitzgebel, Eric (2011). Perplexities of Consciousness. Bradford.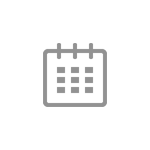 030006 Situated Cognition (Schlicht)
-
Situated Cognition is an umbrella term for a family of views about cognition which breaks in various ways. That is, it rejects the sandwich model of cognition, according to which cognition is "sandwiched" in between perception and action, and it rejects the representational-computational theory of mind. Instead, it conceives of perception, cognition and action as dynamically entangled phenomena and of perception as an embodied activity of the whole organism in a complex physical and social environment. Consequently, brain, body and world must be taken into account in explanations of cognition. Situated cognition is also sometimes equated with 4E cognition, according to which cognition is embodied, embedded, enactive and sometimes extended. We will introduce all of these frameworks and conceptions in detail and add some historical detail. For example, we discuss how the contemporary enactivism with its central notion of autopoiesis has emerged from Kant's discussion of organisms in the Critique of the power of judgement and Hans Jonas' philosophy of the organism. | | | Literature: Andy Clark 2014: Mindware. 2nd ed. Oxford University Press.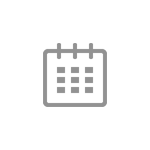 030106 Imagination & Mental Images (Werning)
-
Join us for an engaging and thought-provoking seminar exploring the fascinating realm of imagination and mental images in philosophy. This seminar is specifically designed for philosophy and cognitive science students seeking to understand the nature and significance of imagination and its relation to mental imagery. The seminar will commence by discussing the works of three influential phenomenologists: Husserl, Sartre, and Casey. Through a close examination of their writings, we will explore the role of imagination in shaping our perception of the world and its impact on our lived experiences. We will investigate the intricate connections between imagination, consciousness, and intentionality, unraveling the ways in which mental images contribute to our mental life. Building upon the phenomenological foundations, we will then shift our focus to the analytic tradition. We will delve into the imagery debate and critically examine the arguments surrounding the nature and neuro-cognitive underpinnings of mental images. We will finally turn to examining the nature, semantics and epistemic value of imagining. By the end of this seminar, participants will have gained a comprehensive understanding of the complex interplay between imagination and mental images within both phenomenological and analytic philosophies. They will have the tools to critically evaluate and contribute to ongoing debates surrounding the nature of mental imagery and its implications for our understanding of perception, cognition, and the mind. Students will also have the opportunity to link up with our DFG research group "Constructing Scenarios of the Past". Aside from active participation, participants will be expected to give a presentation in English. Assistance regarding the English language will be provided. Teaching will be assisted by Sofia Pedrini. | | | Literature: Abraham, A. (Hrsg.). (2020). The Cambridge Handbook of the Imagination (1. Aufl.). Cambridge University Press. https://doi.org/10.1017/9781108580298 Casey, E. S. (2000). Imagining, Second Edition: A Phenomenological Study. Indiana University Press. Dokic, J., & Arcangeli, M. (2015). The Heterogeneity of Experiential ImaginationThe Heterogeneity of Experiential Imagination. Open MIND. https://doi.org/10.15502/9783958570085 Husserl, E., Brough, J. B., & Husserl, E. (2005). Phantasy, image consciousness, and memory, 1898-1925. Springer. Kind, A. (Hrsg.). (2017). The Routledge handbook of philosophy of imagination (First issued in paperback). Routledge. Kosslyn, S. M. (1994). Image and Brain. MIT Press. Langland-Hassan, P. (2020). Explaining imagination (First edition). Oxford university press.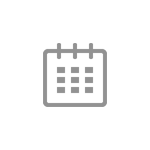 030132 Research Colloquium: Rationality and Cognition (Brössel)
-
In this seminar, we study research articles (some of which will be work-in-progress) from the intersection of normative epistemology and descriptive epistemology (i.e., psychology and cognitive science). Among others, we investigate formal models of perception, rational reasoning and rational action. Acquaintance with formal methods in philosophy will be presupposed. Students at the master's or doctoral level will be allowed to present their research in English.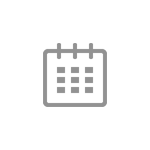 000000 Epistemology of Science (Boge)
-
What is the nature of scientific knowledge? Is it ultimately based on pure observation, or is there an active ingredient of the mind to it? What science is striving for? Is it truth, knowledge, or understanding, and what is the relation between the three? How can we confirm scientific theories and what are potential obstacles? Should we believe the claims made by scientific theories because of their predictive success, or must we be satisfied with a more modest picture? In this seminar, we will cross these topics starting with some bits of history and leading right up into contemporary debates. For a proper understanding, it is useful (though not strictly required) to have some knowledge of formal logic. | | | Literature: De Regt, H. W., Leonelli, S., and Eigner, K. (2009). Scientific Understanding. University of Pittsburgh Press Ladyman, J. (2002). Understanding Philosophy of Science. Routledge McCain, K. and Kampourakis, K. (2020). What is Scientific Knowledge? Routledge Salmon, M.H. et al. (1992). Introduction to the Philosophy of Science. Prentice-Hall Schurz, G. (2014). Philosophy of Science: A Unified Approach. Routledge Staley, K. (2014). An introduction to the Philosophy of Science. Cambridge University Press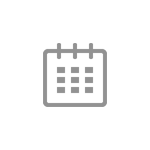 030092 Animal Consciousness (Kammerer)
-
Are non-human animals conscious – and which ones? – apes, dogs, birds, fish, bees, crabs? For those who are conscious, how do they experience the world ? – and how can we know this, since it seems that we cannot ask them directly, and given that competing theories of consciousness abound and give different verdicts about what is required for consciousness? This question is difficult, and yet it seems extremely important, both from a theoretical point of view, and to determine the moral status of animals. In this course, we will approach the question of animal consciousness, mainly through Michael Tye's 2017 book "Tense Bees and Shell-Shocked Crabs". | | | Preliminary reference list: Tye, Michael (2016). Tense Bees and Shell-Shocked Crabs: Are Animals Conscious? Oxford University Press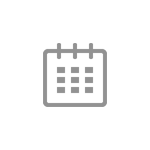 030088 Social Epistemology: The Epistemology of Expert Judgements (Brössel and Grundmann)
-
This online research seminar is conducted with Prof. Thomas Grundmann from the University of Cologne. Active participation is a prerequisite for the successful completion of the seminar. Modern societies benefit significantly from a certain kind of specialist: well-trained cognitive experts who can draw on extensive societal resources for their research. These cognitive experts produce high-quality and often even in-depth knowledge in their fields, enabling technological and economic progress and serving as a reliable basis for political decision-making. Unfortunately, the more competent, specialized, sophisticated, and thus more successful cognitive experts are doing their job, the greater their cognitive distance from the folk will become and the harder it will be for laypeople to identify experts, to decide whom among disagreeing experts they should trust, to demarcate genuine experts from fake experts, or to hold on to their general trust in experts. This leads to philosophical questions such as the following ones: How should laypeople be able to tell who qualifies as an expert if they know very little, if not nothing, about the relevant field? How can they rationally decide who is more trustworthy when two experts disagree? How can the folk distinguish between true experts and incompetent people who do their best to appear as true experts by establishing their network of citations, alternative platforms, or even fake journals? And how can laypeople avoid general distrust in elites who are not even intelligible to them? In preparation for each seminar session, we will read texts (these texts will be work-in-progress manuscripts) by world-leading philosophers that (try to) answer some of the above questions. In the seminar sessions, we meet online with the authors of each text to discuss critically and help to improve their work. Thus, students not only have the chance to discuss with leading social epistemologists but also have the opportunity to learn how philosophical articles are written and improved upon criticism.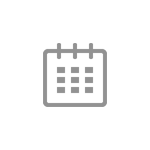 030124 Research Colloquium "Logic and Epistemology" (Kürbis, Skurt)
-
In this colloquium students will have an opportunity to present a paper on a topic of their choice from philosophical logic or epistemology. This paper may or may not be related to an MA thesis. Background knowledge in analytic epistemology and philosophical logic is required. In addition to presentations by students, there will be talks by guest and invited speakers.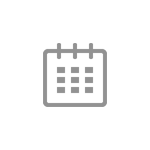 030122 Colloquium Philosophy of Information and Communication (Liefke)
-
This colloquium (co-organized with Prof. Daniel Gutzmann, Germanistik) serves the discussion of current topics in semantics, pragmatics, and the philosophy of language. The colloquium combines talks by international experts with presentations of local researchers and (PhD/MA) students. Students will be given the opportunity to present their (ongoing) work in English. A detailed schedule will be available by mid-September at https://www.ruhr-uni-bochum.de/phil-inf/colloquium/index.html.en.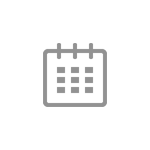 030131 Colloquium "Philosophy Meets Cognitive Science: Memory and Language" (Werning)
-
In the research colloquium current topics at the interface between Philosophy and Cognitive Science will be discussed. The colloquium hosts talks by leading international experts and local researchers as well as presentations by doctoral and master students. Students will be given the (assisted) opportunity to present their projects in English. This semester the sessions of the research colloquium will alternate in a bi-weekly rhythm between the topics "Memory" and "Language". A detailed schedule will be published in due course at https://www.ruhr-uni-bochum.de/phil-lang/colloquium.html. Talks will be held either online via Zoom or in person.